Community
Get out the vote on October 3 with The Wide Awakes and Atoms by joining one of the numerous marches and online activations nationwide.
By Atoms Team on 09.30.2020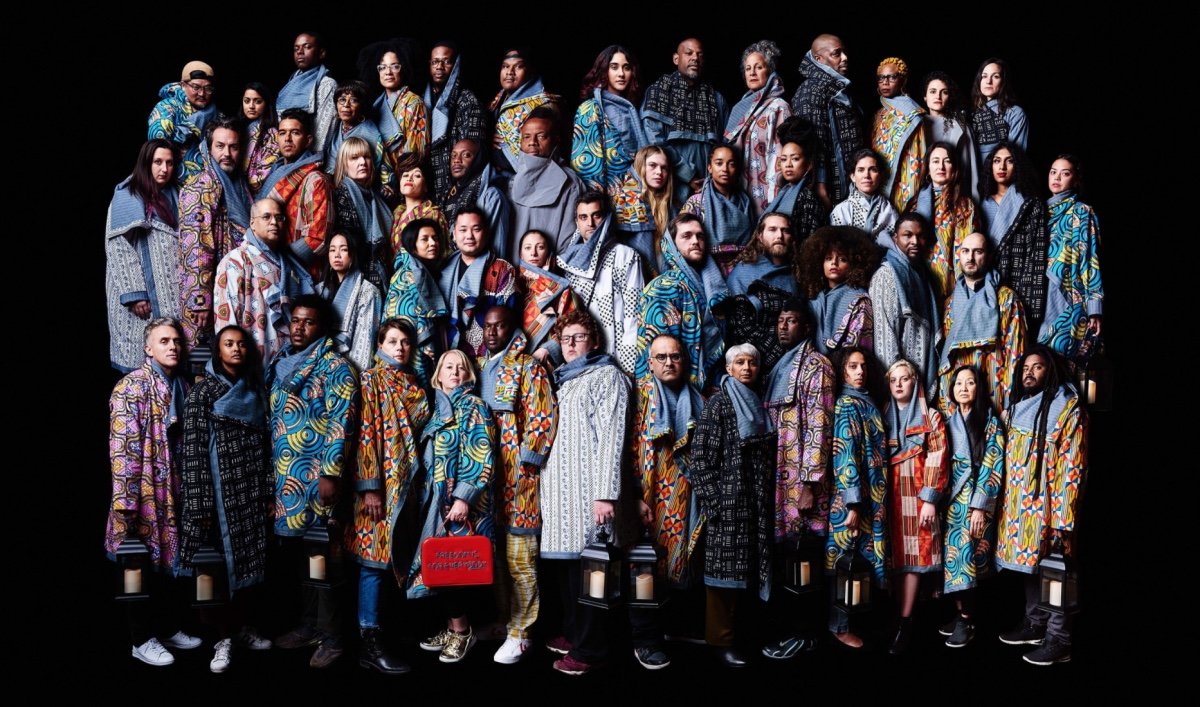 In 1860 the United States was the most divided as it's ever been—a mood that reflects the current political climate of the country, as the tension between the northern states and the southern states, which had different views on slavery, pushed the nation to the verge of a Civil War. The Wide Awakes, a young generation of passionate Republican activists who donned white robes and torches—they were against slavery—to encourage a new generation to get out the vote. Their ethos explains it all: "Free Speech, Free Soil, Free Men." Abraham Lincoln was elected, a Civil War ensued, and in 1865, it ended with the most important Confederate armies surrendering to the United States in April 1865.
Over a century and a half later, a modern-day version of the Wide Awakes has returned, thanks to the artist Hank Willis Thomas. The 2020 iteration of The Wide Awakes is more diverse and creative than its predecessors. With a core group who include luminaries in the worlds of art, music, and design like photographer Eric Gottesman, who cofounded For Freedoms, a political action group led by artists; Tariq Trotter—Black Thought of the Roots; artists José Parlá, Michelle Pred, Jenny Holzer, Kehinde Wiley, and more; the 2019 Whitney Biennial curator Rujeko Hockley; restaurateur Tracey Ryans, the rapper Fab 5 Freddy, and curator Jasmine Wahi. They march, not in white robes like the 1860 Wide Awakes, but in colorful, vibrant capes designed by Anya Ayoung-Chee and Kambui Olujimi.
On Saturday, October 3, the same date that the 1860 Wide Awakes marched, join The Wide Awakes and Atoms—we donated our VOTE NOV 3 masks to the group—to march across the nation to get out the vote. Everyone is invited to join, whether through one of the in-person marches and activations across the country. Even those who are opting to stay home to prevent the spread of COVID-19 can get involved through one of the myriad online happenings. For more information, visit wideawakes.com. If you would like to contribute to The Wide Awakes, visit its Kickstarter page to contribute to their goal of $250,000 by October 5. Here is a list of the programming for New York on October 3:
The Grand Procession
Part 1 | 12PM gathering, 1PM start time | The Africa Center (1280 5th Ave, New York, NY 10029 - meet @110th Street) Wide Awakes kick off from The Africa Center with Truth Worker March to Times Square
Part 2 | 3PM Times Square, Duffy Square | 4:30PM Astor Place (New York, NY 10003) A Positive Propaganda takeover with Amplifier Feminist Vote Parade Times Square to Astor Place to Washington Square Park Radical Love Meditation with Amy Koshbin at Astor Place
Part 3 | 3PM Gathering, 6PM Procession | Washington Square Park to Federal Hall Roller Skate Troupe + The League of Women Voters at WSP The Blacksmiths Marching Band featuring Vybz Entertainment Rhythm Section Leads us from WSP to Federal Hall Federal Hall | Speakers include: Paola Mendoza Performances by Resistance Revival Chorus, Yahzarah St. James, Russell Hall, BLACK THOUGHT